Euro 24 Hour Cool Chain Pharma & Healthcare Express Service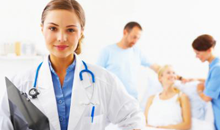 JIF provides a specialised medical and healthcare transportation service to many of the industry's leading pharmaceutical companies and medical institutions.
We provide our customers with flexible collection and delivery solutions throughout Europe and the U.K. Our aim is to transport your products under the best conditions. Pharmaceutical products in particular are extremely sensitive and all given specified temperature ranges are strictly adhered to. International and national transport of pharmaceutical and healthcare products includes:
Analytical (DNA) Samples
Sports test samples
Hospital medicine transport
Hospital Organ, Plasma and Blood transport
NHS transportation
Medical & Healthcare Transport
Sensitive pharmaceutical products
Life Sciences test samples
Specimen transport
Medicines
Vaccines
Specialist one-off medicines
Bio pharmaceuticals
Pharmaceutical
Clinical trials
Named patient
Genetic Samples
Research & Development Samples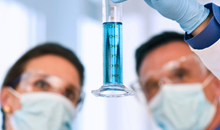 We have expertise in providing transport for the entire range of pharmaceutical and healthcare products including DNA Samples, Laboratory specimen, time critical and sensitive Biotech-medication and specialist medication for named patient and hospital support.
Our fleet of Express vehicles for urgent consignments has:
Dual temperature capability
Live temperature monitoring and reporting
Full vehicle tracking
Fully validated
We understand the criteria of pharmaceutical transportation and safeguard the effectiveness of your products by demonstrating good distribution practice.
Dedicated Euro 24 Service
We have an established Pan-European network and can arrange the collection and delivery of consignments to customers facilities in the;
Czech Republic
Switzerland
UK
Other EEC and former Eastern European Countries
A dedicated, temperature-controlled vehicle will be allocated for the express shipment.
High Security and sensitive controlled pharmaceutical Transport
We offer our clients the high level of security in the transportation of their controlled consignments afforded by 24-hour tracked vehicles and additional security personnel. Our vehicles are equipped with real-time satellite tracking and fitted with a number of additional security devices, including dead locks, bulldog trailer locks, panic buttons, immobilisers and alarm system. We offer services for transportation of controlled drugs and substances from our customers in a high security transport vehicle,